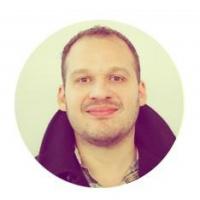 I'm a Chicago-based software & electronics engineer. After a dozen years designing embedded electronics, I also consult with businesses on digital products, whether it's apps and tools they use to improve the way they operate, or creating customer-facing products and experiences that delight. Leading client technical teams through product architecture phases and application development, primarily using Laravel/Angular/React.
Let's Talk!
Selected Projects
Building an easier way to collect product test data.
Collaborating with a Rails backend developer and designer, we built an Angular 1.x, offline capable, works-anywhere app that lets users fly thru surveys and allows data to be analyzed later by engineers and other admins
Doejo
Drastically improving customer engagement with a dynamic instant-quote tool for bus charters.
Busbank was seeking to increase user-engagement, decrease bounce rates and just generally improve the experience of filling out painfully long order forms.
With Doejo's favorite inspiration in hand we designed in code, user-testing, tweaking and iterating a JavaScript/PHP based application to achieve a simple, easy to use product, integrating with the client's custom backend and multiple third party CRMs used by the Busbank sales team.
Doejo
Nomz
Backend/Frontend Engineer
Easy consensus building, because sometimes finding a place for 27 people to eat can be scary.
This delicious side-project was inspired by food, and a desire to eat it with as little argument as possible. An Angular frontend communicates with a custom Laravel 5.x based API, and integrates primarily with Yelp to help friends and coworkers get to the eatz that much faster.
Keyo
Backend/Frontend Engineer
Paying for goods and services with the power of your palm.
Fintech startup Keyo wants to change the way we pay. Linking a credit/debit card to a Keyo account (think Venmo or Paypal), users can register their unique palm-data at any participating location, and never again need to carry a wallet. With no smartphones required, you wave your palm over Keyo's point-of-sale terminal, are securely identified within a couple seconds and have finished your transaction far quicker than any smartphone app ever could, all while knowing that your personal and financial data is vastly more secure than with a standard fingerprint.
The project started with deep dives into data-architecture and API planning for the POS terminals and user-dashboard app. A Laravel backend and standard frontend tools were used to build out the respective pieces, a unique, multi-step, save-your-progress registration-flow, and internal-use apps for admins and merchants, along with the two-way, secure API used by the POS terminal itself.
Keyo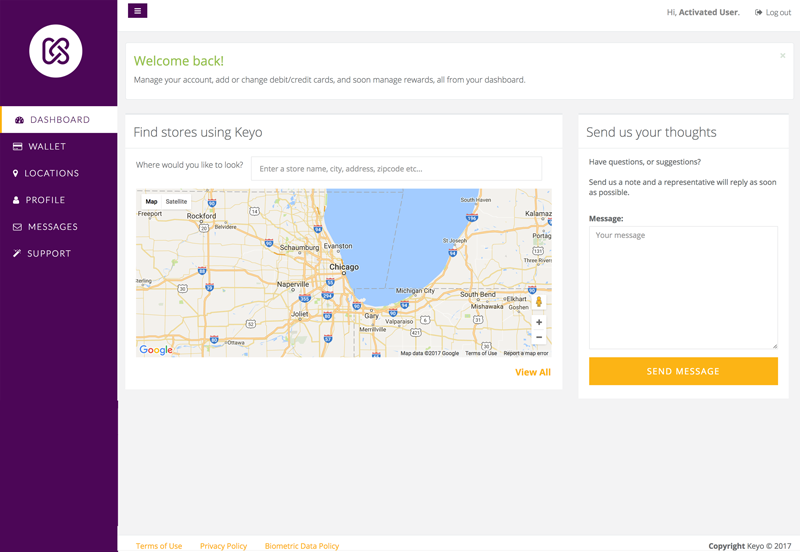 Native-ly helping book lovers get their fix.
Inspired by a Book-A-Day challenge, this simple React Native app helps readers stay on top of the challenge, with local push notifications and uses Amazon's product API to deep-link into the store for purchase or for downloading samples.